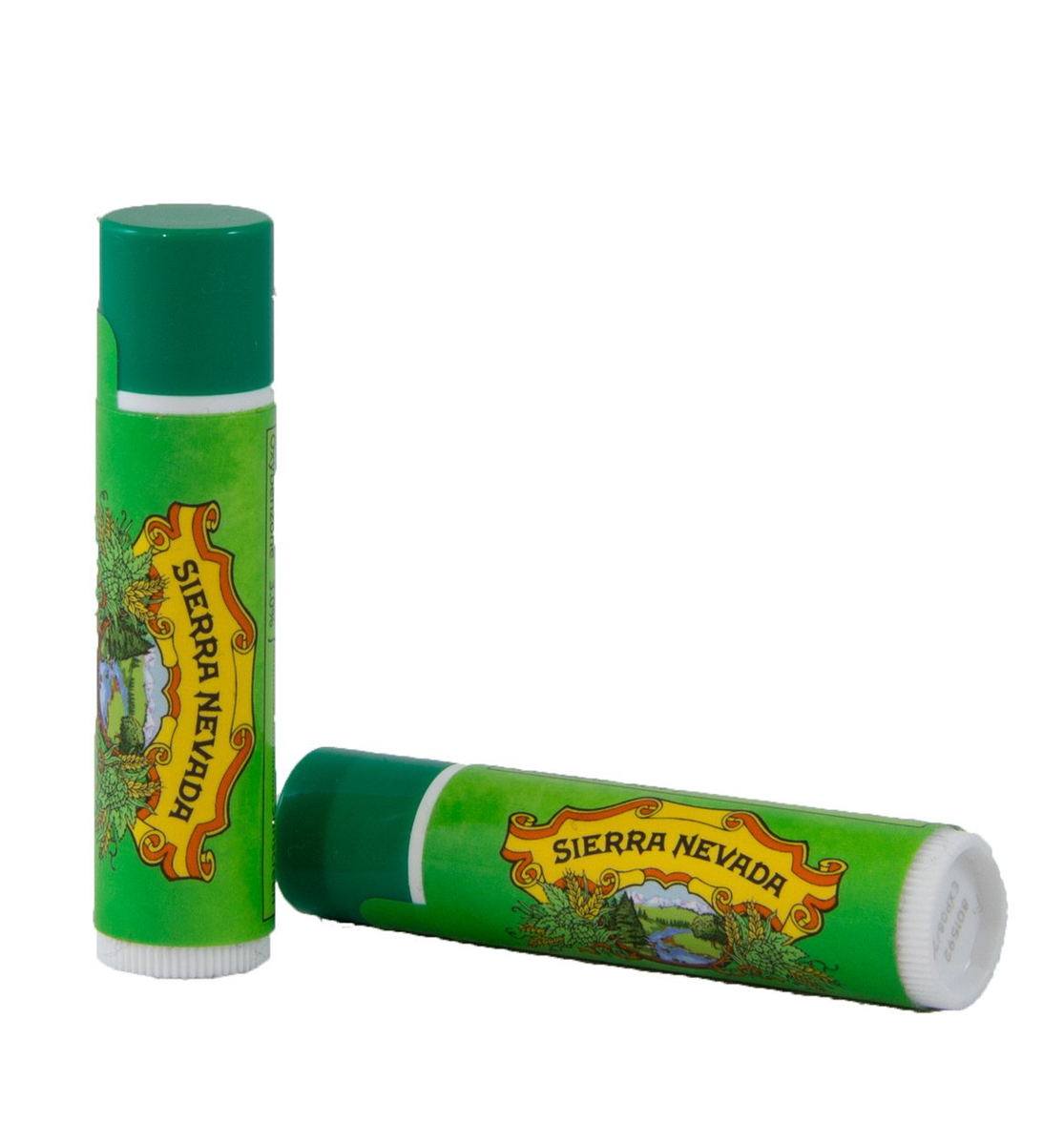 Great stocking stuffer
This lip balm is creamy and has a great taste. What better way to keep your lips soft during these dry winter months? Makes a great stocking stuffer for your fellow SNPA fans too.
I LOVE the Hops & Mint!!!
I'm not really a Chapstick / lip balm girl but this lip balm changed all of that! I absolutely love the Hops & Mint balm! It glides on super smooth, it's not too wet, it doesn't leave you feeling sticky or like you have lipstick caked on your face! The SPF is crucial for my outdoor activities! I received the balm as a sample at the Mills River, NC taproom and thought it would be the only one I'd ever have so I've been using it sparingly to say the least! Then last week I did the unspeakable, I left it in my pocket and ran it through both the washer & dryer! Thankfully it didn't ruin any clothes, but I lost my beloved lip balm! I just took & chance and googled it tying to find another sample and was so surprised to find that Sierra Nevada sells it! I just bought 5 more! Thanks SN for the great smelling / tasting combo!
Are you kidding me?!?!?! This stuff is THEE BEST!!
No better taste! Absolutely nothing like it. You all have outdone yourselves!!! Keep on rockin' this lipbalm!
Love, love, love!
I first got a couple of these at a bar trivia night a couple years ago & was instantly a fan. I don't have to reapply as frequently as with other lip balms & it has SPF, which is a must for me. Customer for life!
Absolutely addictive :)
This is the best lip balm ever, I've ordered extra so I never run out again.